There are hundreds of different models of UTVs out there from several different manufacturers and there is a very high chance you will need to haul them to your riding destination. For most people, a trailer is going to be the optimum way to haul your UTV to and from the trail. Just like UTVs, trailers come in several sizes and it may be difficult to figure out what size trailer you need to haul your vehicle around. I have listed 150 UTV models and their sizes along with whether or not they will fit in some of the most popular size trailers. 
A UTV will fit in a trailer but the majority of the models I researched are more than 60 inches wide and longer than 120 inches. This requires a trailer of at least 6 feet by 12 feet since the most popular models will not fit any smaller trailers.
I have done extensive research and found so many models and their dimensions and made it easy for you to find. 
If you already have a UTV or a trailer, or you need to buy one or the other, PLEASE MAKE SURE YOU MEASURE BOTH THE TRAILER AND THE UTV TO ENSURE PROPER FIT!!!
If you want to just skip down to find out exactly what your model of UTV will fit in then feel free to use the links in the table below to jump to your manufacturer. If you want to stick around and check out how to load up an ATV the right way then check out this article I wrote.
Wearing the proper gear is essential in all aspects of UTV riding, including putting them on a trailer. Check out my recommended gear page for the best gear around. If you need a good winch to put on your UTV because you need to have the peace of mind for any situation, check out these winches on Amazon.
Will A Utv Fit On A 5×8 Trailer?
The answer to that question is no, most models of UTVs. will not fit on a 5×8 trailer. There are only 9 out of 133 models (6.8%)on this extensive list that will fit on a 5×8 trailer. Some of them may not fit depending on the quality and size of your trailer because they are exactly 60 inches (5 feet).
Will A Utv Fit On A 5×10 Trailer?
47 out of the 133 models (35.3%) on this list will fit on a 5×10 trailer. These models are 120 inches x 60 inches or shorter so if you have a smaller UTV then a 5×10 trailer should be just right for you.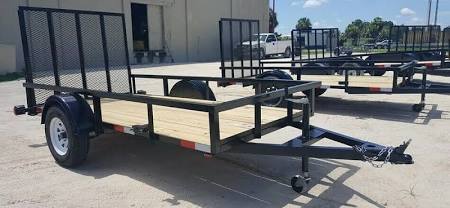 Will A Utv Fit In A Horse Trailer?
Horse trailers come in many different sizes but most UTVs will fit on a horse trailer if you get the right size. Some considerations about horse trailers are that they are much heavier than a normal trailer and are measured by their inside dimensions so be careful and make sure you measure the inside of the trailer and the dimensions of the UTV before you try to load up.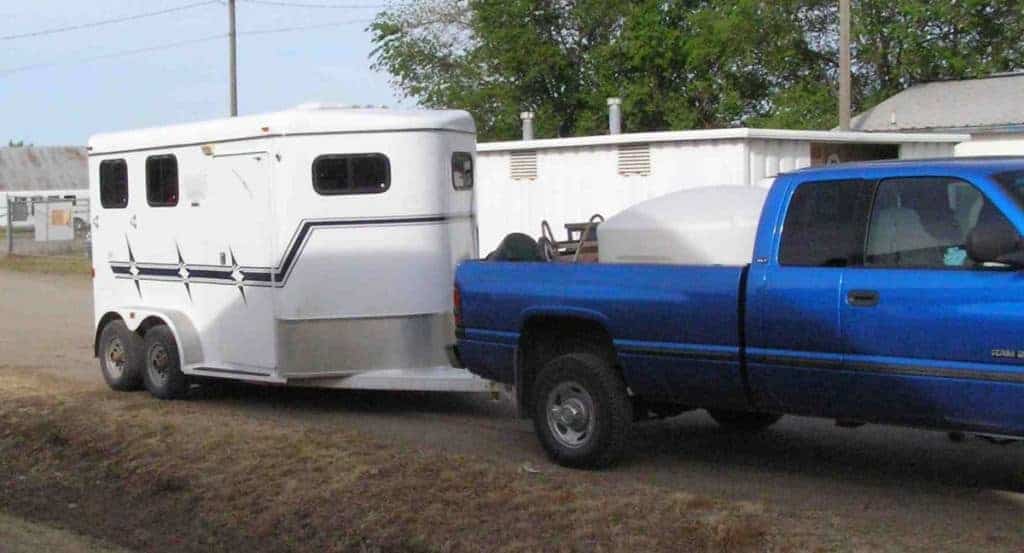 Will A Utv Fit In A Toy Hauler?
Toy haulers are large enclosed trailers that opens in the rear with a ramp door that swings down. They are often called travel trailer RVs and  can accommodate several passengers or furniture and are mini RVs. They can be retrofitted or stripped out to make a very nice travel trailer for your UTVs. They are quite large and when stripped down can hold 2 UTVs inside.
If you really want to haul several UTVs and all your gear and still be comfortable to walk around inside, get one of the larger models with a fifth wheel and cruise your UTVs around in style.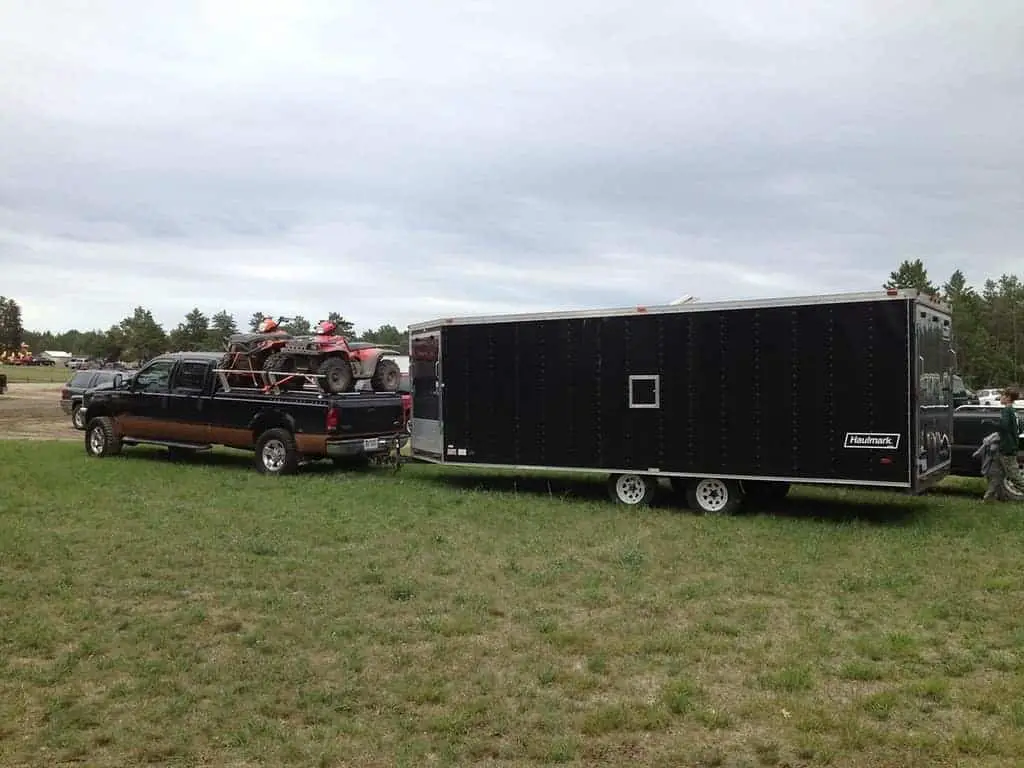 Utv Widths And Lengths And What They Fit
Can Am
CFMOTO
HISUN
Honda
INTIMIDATOR
John Deere
KAWASAKI
KYMCO
ODES
PITSTER PRO
Polaris
SSR
TEXTRON OFF-ROAD
Yamaha