My name is Matt and I have been riding ATVs steadily since 2009. My first real experiences riding however were on a 1999 Yamaha Timberwolf 250 down by the Cape Fear River in southeastern North Carolina. Back in 2001 and 2002 we used to have get togethers out at a little center by the river and there was always that Timberwolf waiting for me to ride. We shot down trails, through back roads, under the overpasses and rode at least twice a month out there. I really enjoyed my time riding and that was where I gained a love of ATVs and offroading.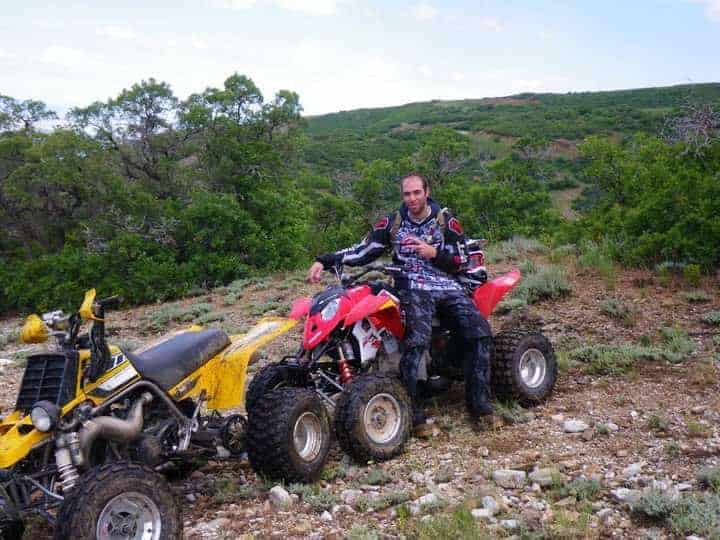 In 2002 I left home for the United States Air Force where I purchased my first very own ATV, a Polaris Outlaw 525s. That was a whole different beast than the Timberwolf I remember. I rode mountains and dunes all over Utah when I stationed there in the Air Force. I came back to North Carolina and started riding back woods and trails. I am passionate about dirt riding and have been tearing up the trails and immersing myself more into off roading.
I learned a lot from my experience what gear works and what doesn't. I am going to share everything I have learned here on DirtWheelRider.com.
Off The Trail
I have many other hobbies off the trail and am thrilled share that with you as well. I have other sites that help express the joys of all my hobbies, be them outdoor or indoor. Those websites are to come so stay tuned.
I am a tech nerd and love to 3D print, and I also love flying FPV drones.